ISU Engineering & Constructionwill take a lead in balanced development of national economy and land!
ISU Engineering & Construction has pursued construction service of competitive advantages by researching and developing new techniques and exercising rich construction knowhow for the past 40 years.
We have been providing the best construction quality through strict process control, quality management, safety management and cost management.
With the proud of contributing to balanced development of national land and national economic development, we have successfully completed civil engineering/SOC businesses.
Project

Cheongju-si national highway detour road (Bukil-Namil2) construction

Location

Whole area of Yongjeong-dong, Sangdang-gu, Cheongju-si, Chungcheongbuk-do

Scale

Total extension :=6.1 km (Earthwork, plubming, structure, paving, appurtenant)

Construction Period

2015-03-20 ~ 2022-02-10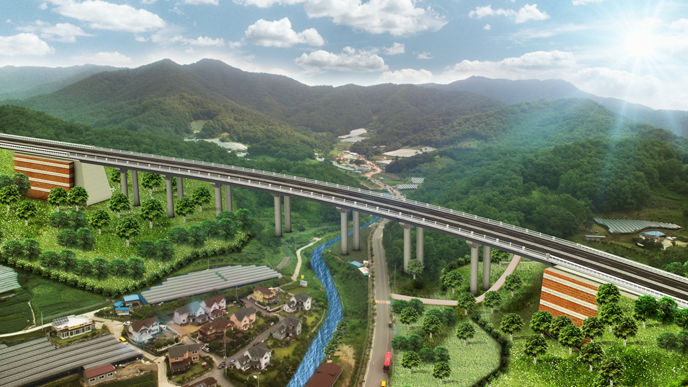 Project

Geojin port upgrade business

Location

Whole area of sea front of Geojin port, Geojin-ri, Geojin-eup, Goseung-gun, Gangwon-do

Scale

Port construction (docking facility, upper facility, landscape)

Construction Period

2015-04-08 ~ 2019-03-17
Project

Maseong IC accident road construction

Location

Whole area of Yongin-si, Gyeonggi-do

Scale

Total extension L=2.52 km (bridge, tunnel, traffic place)

Construction Period

2009-03-23 ~ 2017-12-31
Project

Yeongsan riverside road (Zone 1) construction

Location

457-2 Hoejin-ri, Dasi-myeon, Naju-si, Jeollanam-do

Scale

Total extension L=11.2 km (Earthwork, structure, plubming, paving, appurtenant)

Construction Period

2011-09-14 ~ 2017-12-31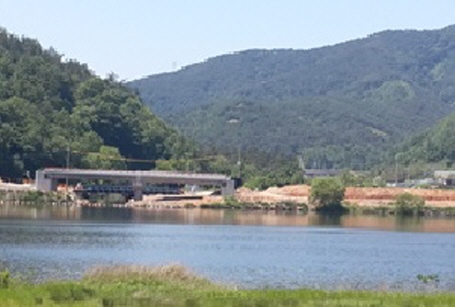 Project

Guri-Pocheon expressway private investment construction

Location

60 Gangbyeonbukro-661-beongil, Namyangju-si, Gyeonggi-do

Scale

Total extension L=4.7 km (Earthwork, structure, tunnel, appurtenant)

Construction Period

2012-06-30 ~ 2017-06-29
Project

Seongnam Yeosu national rental housing complex construction

Location

Whole area of Yeosu-dong, Jungwon-gu, Seongnam-si, Gyeonggi-do

Scale

Land construction (Earthwork, plumbing, paving, appurtenant work/landscape construction)

Construction Period

2008-06-30 ~ 2016-12-31
Project

Naegok Bogeumjari housing complex construction

Location

Whole area of Naegok, Sinwon, Yeomgok and Wonji-dong, Seocho-gu

Scale

Land construction (Earthwork, waste water plumbing, paving, structure)

Construction Period

2011-11-30 ~ 2016-11-30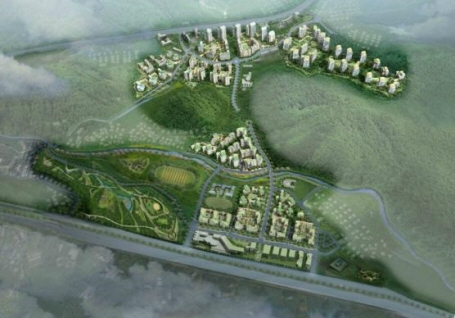 Project

Incheon Guwol Bogeumjari housing complex construction

Location

Whole area of Guwol-dong and Susan-dong, Namdong-gu, Incheon Metropolitan City

Scale

Land construction (Earthwork, waste water plumbing, paving, structure)

Construction Period

2011-11-29 ~ 2016-07-31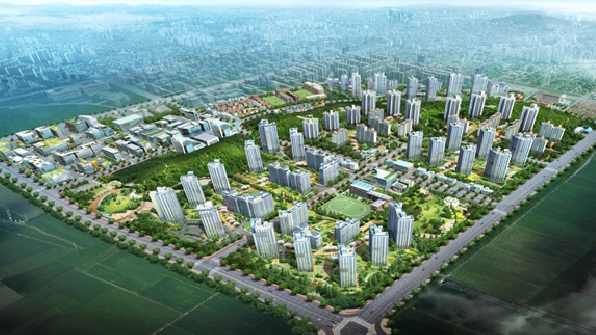 Project

Private investment business construction of Ulsan Bridge and accident road

Location

215 Bongsu-ro, Dong-gu, Ulsan Metropolitan City

Scale

Total extension L=5.615 km (Suspension bridge 1.15 km, Tunnel 1,51 km)

Construction Period

2010-05-31 ~ 2015-05-30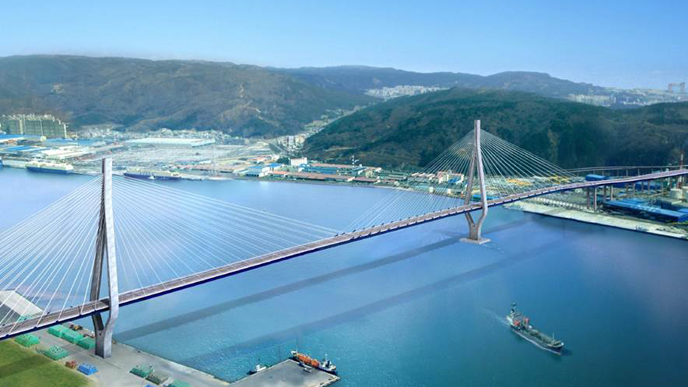 Project

Construction of national highway detour road (Zone 101 bukil-namil) in Cheongju-si

Location

Gukdong-ri, Naesu-eup, Cheongwon-gu, Cheongju-si

Scale

Total extension L=1.35 km (6 bridges: 655m, 3D intercetion x 1)

Construction Period

2009-03-30 ~ 2015-05-21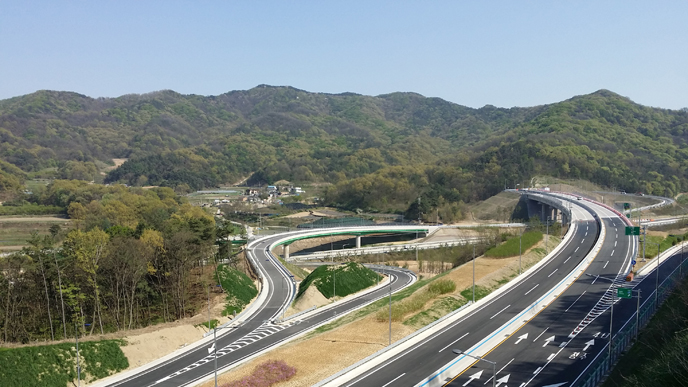 Project

Private investment construction of general wharf in Gwangyang port Yeocheon

Location

1469-80 Yeosusandan-ro, Yeosu-si, Jeonnam

Scale

Pier (20,000 DWT) L=420 m/Government vessel wharf L=175 m

Construction Period

2008-06-02 ~ 2014-07-30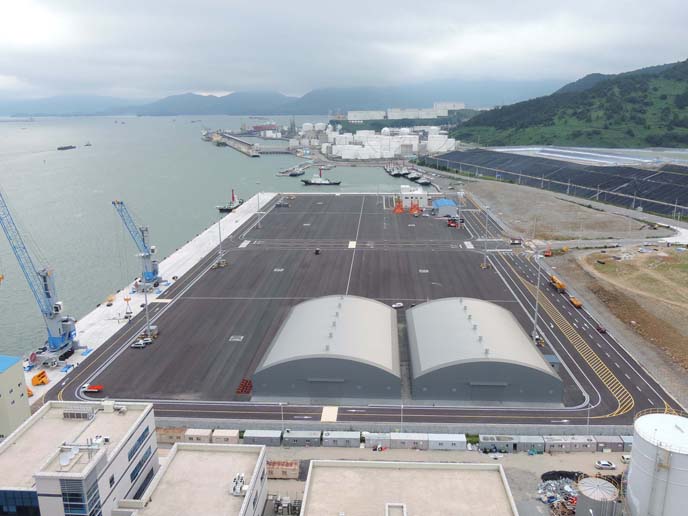 Project

Private investment construction of light rail in Uijeongbu

Location

27 Gosan-ro, Uijeongbu-si, Gyeonggi-do

Scale

Total extension L=10.6 km (14 stations, 1 garage)

Construction Period

2007-07 ~ 2011-06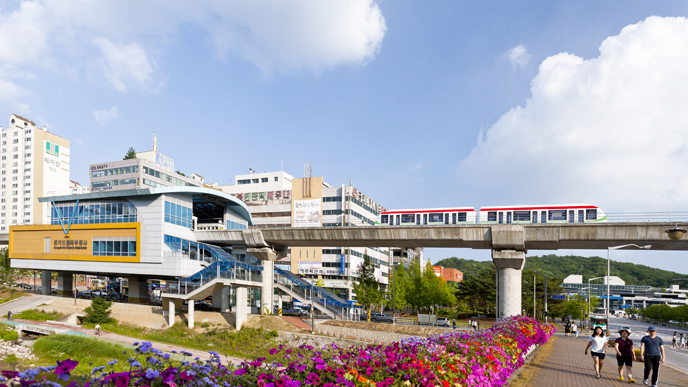 Project

Andong Imha dam upstream sewer facility

Location

Upstream in Andong, Bonghwa, and Yeongyang districts in Gyeongsangbuk-do

Scale

3 waste water treatment facility/new pipe length: 210 km

Construction Period

2006-09 ~ 2010-09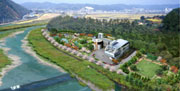 Project

Ochang-Jeungpyeong IC road widening to 4 lanes

Location

Yeocheon-ri, Ochang-eup, Cheongwon-gu, Cheongju-si, Chungbuk

Scale

Road construction L=5.609 km (B=20.9m)/Longspan bridge 160m/1

Construction Period

2002-07 ~ 2009-05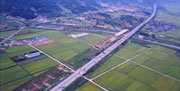 Project

Ochang Science Industry Complex waste water treatment facility construction

Location

Each ri's, Ochang-eup, Cheongwon-gu, Cheongju-si, Chungbuk

Scale

Processing capacity: 63,000 tons/day/collection tube:1.8km

Construction Period

1998-05 ~ 2008-12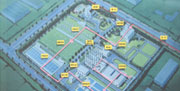 Project

Mungok-Mureung road widening and paving construction

Location

Nam-myeon, Jeongseon-gun, Gangwon-do

Scale

Road construction L=4.06km (B=20.0m)/Longspan bridge 1,493m/2/Tunnel L=988m

Construction Period

2000-12 ~ 2008-12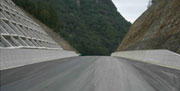 Project

Eoron-Namejon road widening and paving construction

Location

Namjeon-ri, Nam-myeon, Inje-gun, Gangwon

Scale

L=12.6km/10 bridges/1,209m

Construction Period

1998-02 ~ 2006-12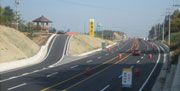 Project

Daegu-Pohang expressway construction (Zone 1)

Location

Palgongsan IC (Daegu Donggu) ↔ Pohang IC (Gyeongbuk Pohang)

Scale

L=7.5km (B=23.4m)/6 bridges/2,070m/2 tunnels/1,300m

Construction Period

1998-10 ~ 2006-10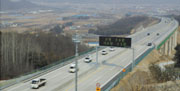 Project

Gongju-Iin road widening and paving construction

Location

Iin-myeon, Gongju-si, Chungnam

Scale

L=15.88 km (B=18.5m)/20 bridges/801.6 m

Construction Period

1997-12 ~ 2006-08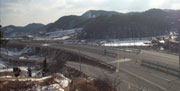 Project

Zone 9 subway passenger convenience facility

Location

All 262 subway stations of lines 1-8 in Seoul

Scale

18 escalators/30 elevators

Construction Period

2002-12 ~ 2005-07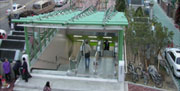 Project

Jangheung-Jangdong road widening and paving construction

Location

Jangheung, Jeonnam

Scale

L=10.52km (B=20m)/11 bridges/470m/2 tunnels/1,173m

Construction Period

1998-09 ~ 2004-12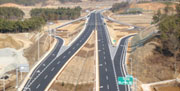 Project

Zone 6 subway passenger convenience facility

Location

Seoul

Scale

2 escalators/3 elevators

Construction Period

2002-12 ~ 2004-12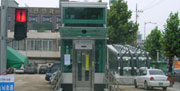 Project

Construction of Cheonnam-Nonsan expressway

Location

Nonsan Chungnam

Scale

L=18.41 km (B=23.4 m)/Two IC, one JCT/four bridges/915m

Construction Period

1997-12 ~ 2002-12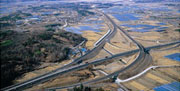 Project

Ochang Science District Industry Complex stage 1 zone 1-1

Location

Cheongwon Chungbuk

Scale

Land area 1,599,000㎡

Construction Period

1997-04 ~ 2001-04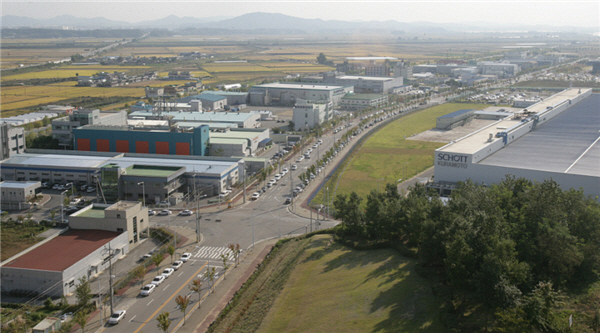 Project

Cheongra detour road construction and paving

Location

Boryeong Chungnam

Scale

L=3.27km B=18.5m (4 lanes)

Construction Period

1996-08 ~ 2000-12
Project

Gwangju beltway 2 construction

Location

Gwangju Jeonnam

Scale

L=1,409m, 10 bridges, 4 tunnels

Construction Period

1997-06 ~ 2000-12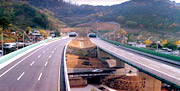 Project

Hwaseong detour road construction and paving

Location

Cheongyang Chungnam

Scale

L=2.56km B=18.5m (4 lanes)

Construction Period

1996-07 ~ 1998-12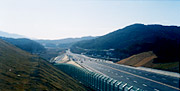 Project

Neutae complex site renovation

Location

Geoje Gyeongnam

Scale

Slope grading work 37,351㎡ bank construction140m

Construction Period

1996-04 ~ 1998-03